We are celebrating Noah and all his sweet friends this month.
My heart fills with joy when I look at his face,
when I hear his sweet voice, when he gives me a hug...
He loves like no other.
I am blessed to be his Mother and to walk this happy journey.
Happy October and Down syndrome awareness month xoxo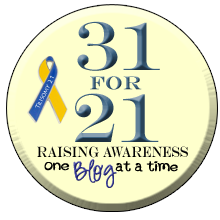 Grab This Button