This video is older but still a great one to see.
I love it!
When Noah was in school last year in San Antonio he got to do a lot of SO practice.
He did a lot of bowling, running, ping pong, and something with a ball toss ( my mind is blank).
He loved it all and had so much fun.
All the volunteers were high school kids and they were great.
Special Olympics is great!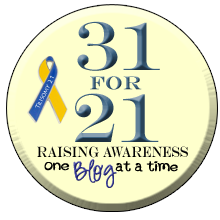 Grab This Button